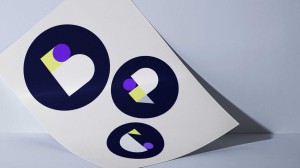 THIS IS GJENSIDIGE BUILDERS
Solutions for everyone who creates, tests, and improves digital services at Gjensidige.
Our design system is more than just building blocks.
Gjensidige Builders is the design system, web platform, guidelines and documentation with which we create great digital services.
These Builders solutions help us build our many digital efforts faster and consistently.
The Builders solutions are governed by Team Builders for our development community
The design system is the very core of our digital solutions, which is why we call it Builders Core. It is in constant change to stay relevant and easy to use for everyone involved in digital development. The design system is our common language.
Gjensidige's websites are built and hosted on the Builders Platform. Therefore we use this website not only for documentation but as our sandbox and test lab. New designs, tools, infrastructure or editorial functionality are road-tested here before they are shared across all teams.
To ease communication and collaboration between teams further, the entire community contributes to our shared guidelines and resources, ensuring consistency and common knowledge.
Pick our brains
We always try to improve, and love sharing what we've learnt. A few of our articles are open for the world to read.
Gjensidige around the world
We do business in six different countries and communicate in eight languages.